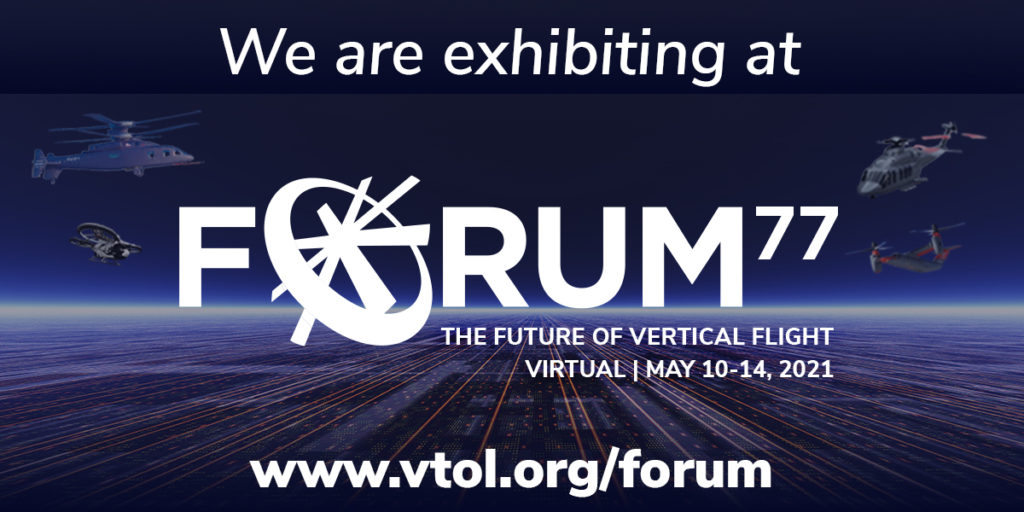 CDI will be exhibiting at the 77th Annual Forum of the Vertical Flight Society (VFS), held virtually May 10 to May 14.

Along with a technical paper on "Rotorcraft Countermeasure Release Simulation" in the Flight Simulation session on Thursday, May 13,, CDI's Virtual Booth (open Tuesday May11 to Thursday May 13) will feature an overview of our latest developments in rotorcraft and eVTOL modeling and analysis technology and a chance to chat with CDI technical personnel. A series of tech talks will also be presented at the virtual booth on covering our wide-ranging work in the eVTOL arena at 1PM and 3PM Tuesday, Wednesday, and Thursday, May 11-13.

For general information on attending the meeting, visit the VFS website at www.vtol.org or contact CDI.